Customer Reviews
Write a Review
Ask a Question
04/10/2018
Amazing Dress!
This dress made me feel so beautiful the night of my formal! Everything about it complimented my figure, and colour was such a stand out! I received so many compliments, despite the simplicity of the dress, it was perfect for the occasion. It was in fabulous condition, as if it had never been worn prior, and I loved how I could come in store to try it on before hand. As well as this, the amazing customer service I received when deciding to hire was great. Overall top of the range experience, and I would happily choose to hire from Dress For A Night again!
06/06/2018
Stunning gown in pristine condition
I have used other dress hire services before, but Dress For A Night has exceeded other companies in terms of quality of garment and friendly service!! LOVED THE DRESS. You made me feel like a million bucks at a mere fraction of the cost!!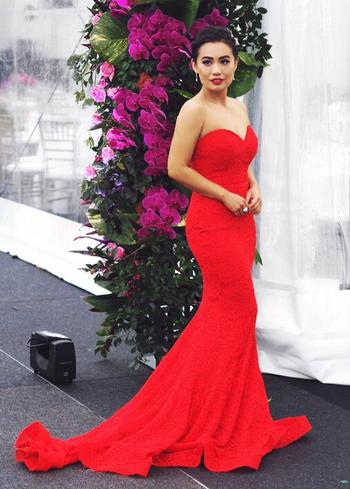 30/03/2018
Stunning dress, great experience!
The girls were so lovely at Dress For A Night! It took no time at all to find the perfect dress and the whole process was fun and easy.
JL
Jenny L.
26/10/2017
Customer service feedback
I found the girls customer service to be very bad. Not helpful or friendly. Barely smiled and uninterested to help. However the dresses were beautiful
Styled On Instagram