What to Wear to a Valedictory Dinner
Posted • January • Dress for a Night • Designer Dress Hire
---
It has come to that time of the year where you or your child's school years are coming to an end and it's time to celebrate their academic achievements. In this guide, we will discuss everything you need to know about valedictory dinners - what to wear as the graduate or the parent.
Year 12 Valedictory Dinner
What is a Valedictory Dinner
A valedictory ball is a graduation dinner. It celebrates graduates' academic achievements and dedication to their studies over 13 years of schooling.
Valedictory Dinner Dress Code
The invitation to your upcoming valedictory dinner will outline the dress code for you. It is typically formal or black tie attire - so nothing too short and revealing for an elegant look in front of your school peers and staff. Steer away from casual fabrics such as linen.
Valedictory Dinner Dress Code for Parents
All details above apply for the parents as well. It is best to choose an outfit that is not too revealing to maintain a level of professionalism. If you are unsure of what the black tie/formal dress code really means, click here, for an in depth explanation.
---
What to Wear to a Valedictory Dinner
Valedictory Dinner Dresses for the Graduate



House Of CB Charmaine Corset Gown
The House of CB Charmaine Corset Gown is one we know you will recognise. Made from a lustrous silk satin, this dress features a beautifully draped cowl neckline with a corset bodice to cinch the figure. This dress is all about elegance and class. With a split in the back and its perfect maxi length made to allow movement, this dress is made for comfort and will have you feeling confident all night. Crafted in different colours, this dress is an all year round style, allowing you to match the seasons with the colourways. The perfect dress for any event including black tie events such as a valedictory ball.

This style is also available in chocolate and black.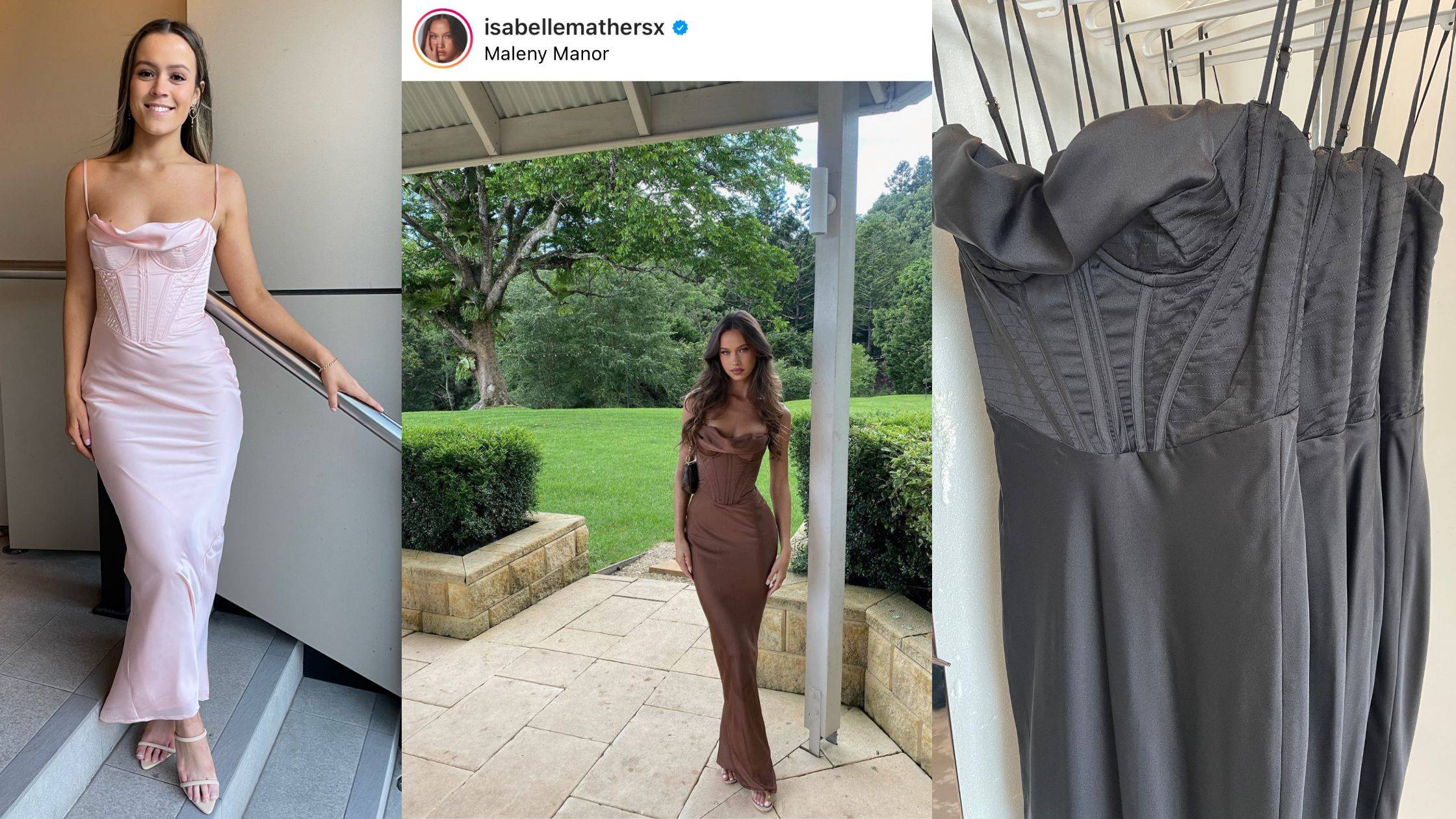 Nookie Amelia Halter Gown
The Nookie Amelia Halter Gown is a sophisticated high neck halter gown with soft draping at the side waist and cut away front hem. The dress features a stunning low back that will guaranteed leave you feeling glamorous and confident. This dress is perfect for black tie evening events, such as your upcoming valedictory dinner as it is the perfect simple but elegant style so that it will not compete with your end of school year formal outfit.
The Nookie Amelia Halter Gown for hire is worn by @jessieann_g



House Of CB Adrienne Corset Maxi Dress
The House of CB Adrienne Corset Maxi Dress is cut from a thick satin that drapes across the body. The built in corset allows for a flattering hourglass silhouette. This dress is all about luxury which is why we think it makes the perfect black tie outfit. This style has the perfect amount of coverage for a sophisticated event, like a valedictory ball. You can never go wrong with a black dress, no matter what season, which is why we know you will fall in love with this style.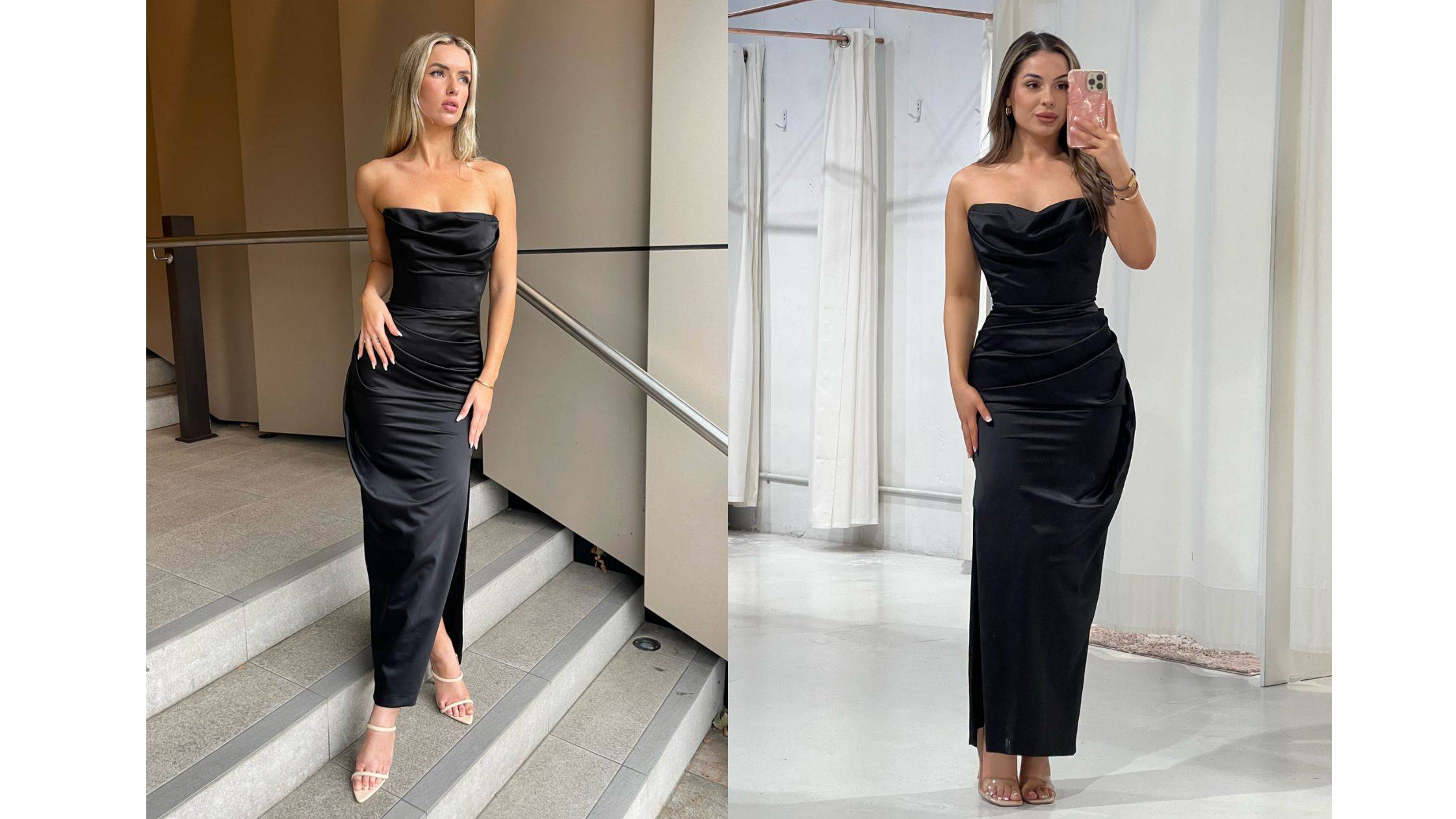 The Lexi Samira Dress is a fan favourite style for all formal and black tie occasions. A glamorous floor-length, one shoulder style made from a stretch satin. This style is extremely flattering and elegant, and makes the perfect black tie outfit. Although this style has a thigh high split, you can easily use double sided fashion tape to close the two pieces of fabric together. This promising hack, makes this dress an effortless style for your next black tie event.
This style is available in pink, burgundy, orion blue, black and white.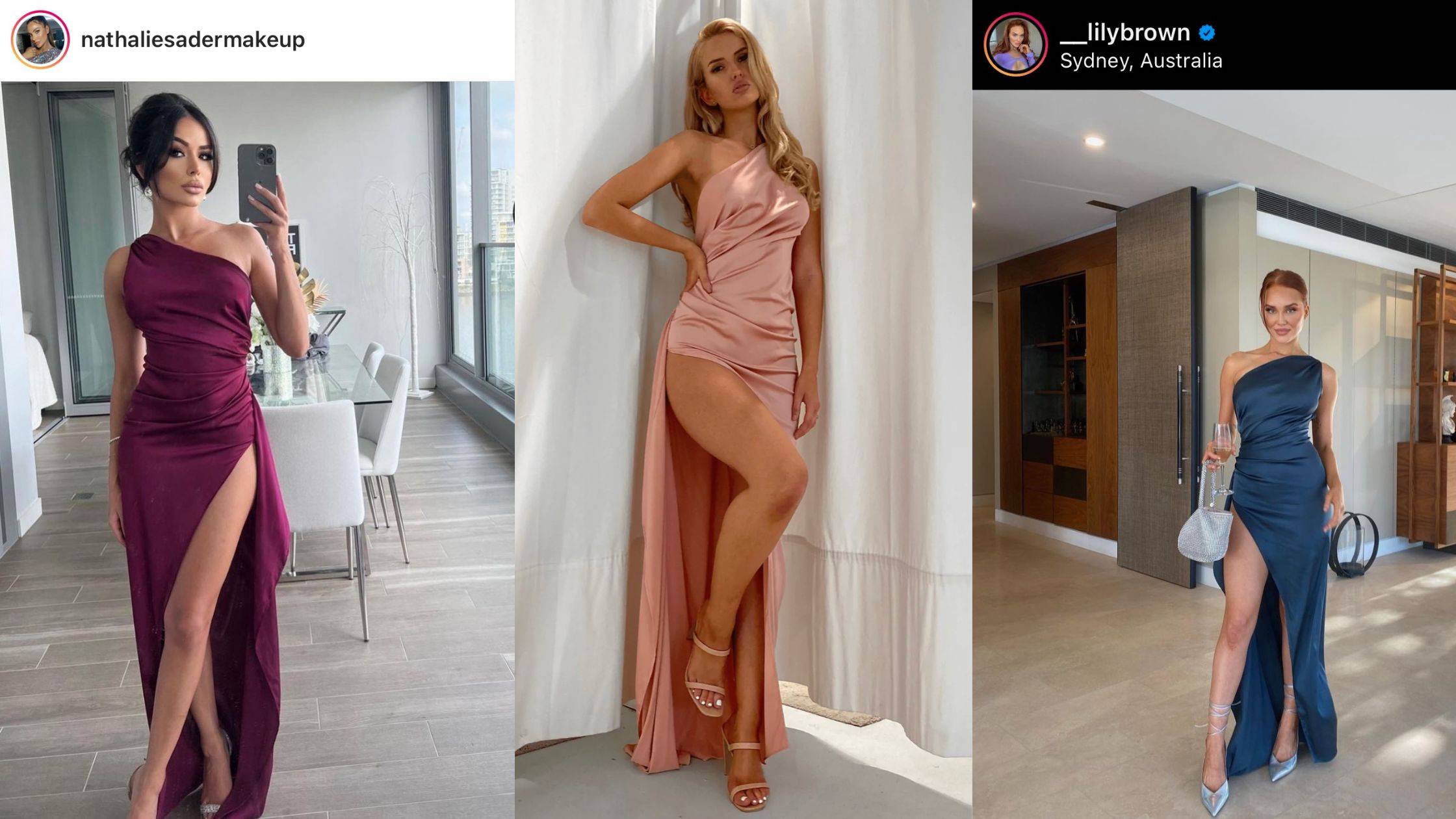 Valedictory Dinner Dresses for Parents


The Pasduchas Composure Gown exudes sophistication and elegance. This dress features a draped neckline which is very comfortable and makes the dress a super modest piece. The dress gives an extremely flattering silhouette and will leave you feeling super confident! If you're needing a formal gown for a valedictory ball this is your go-to. Suitable for all ages, you cannot go wrong with this classic style.
The Composure Gown for rent is available in navy, wine, black and white.

If a full-length gown is not for you, this style is available in a midi in colours. navy, wine and charcoal.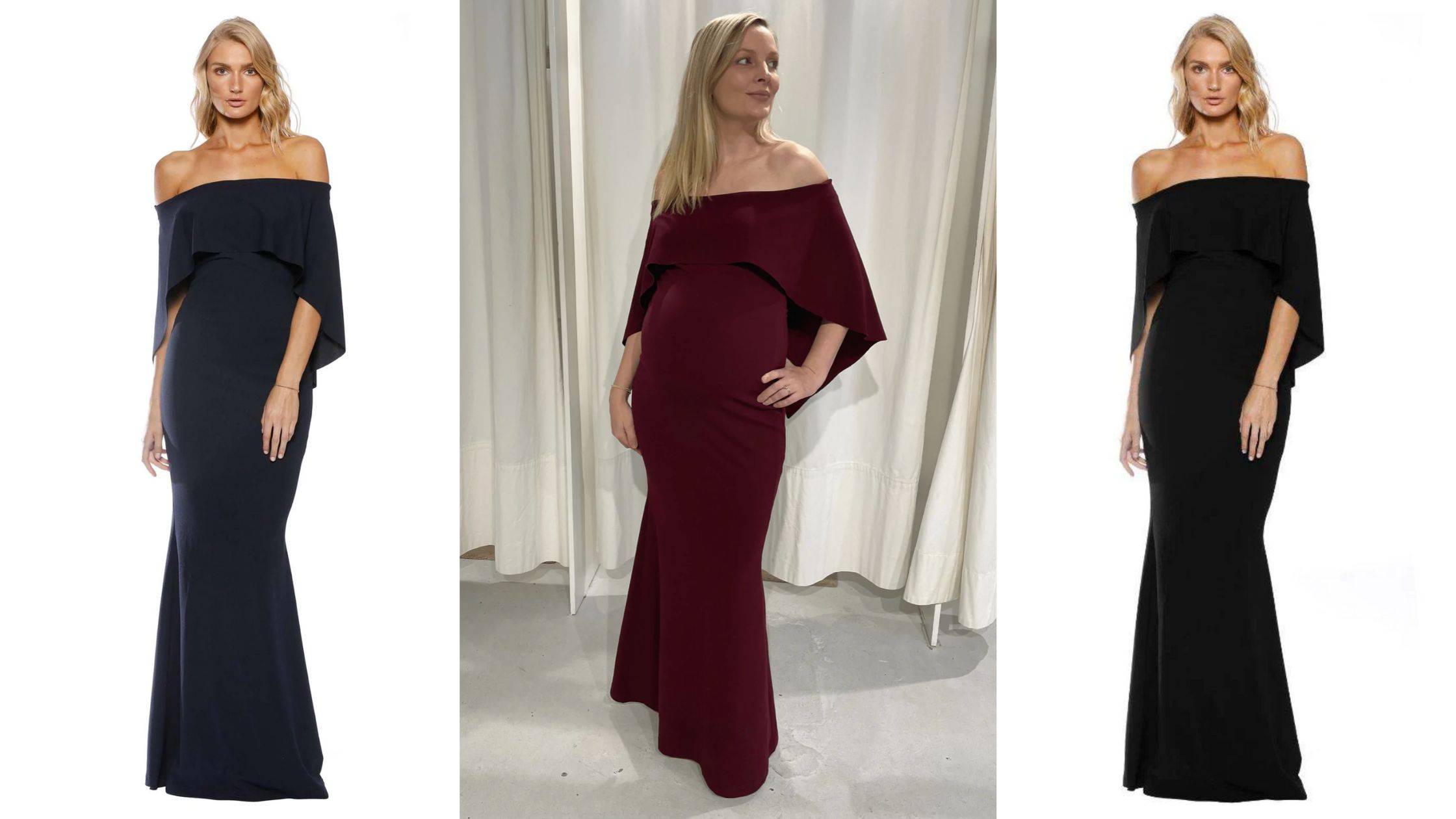 Pasduchas Marquise Midi Dress
The Pasduchas Marquise Midi Dress is the perfect formal event wear dress for parents at a valedictory ball. In a beautiful pine green, this dress features a broadly cut sweetheart neckline that exposes the decolletage area. The flared sleeves make this dress a must for women who want a bit more coverage. With the gathering at the hip, this dress flatters all body types and will have you looking and feeling your best. Pair this gorgeous dress with accessories to dress it up.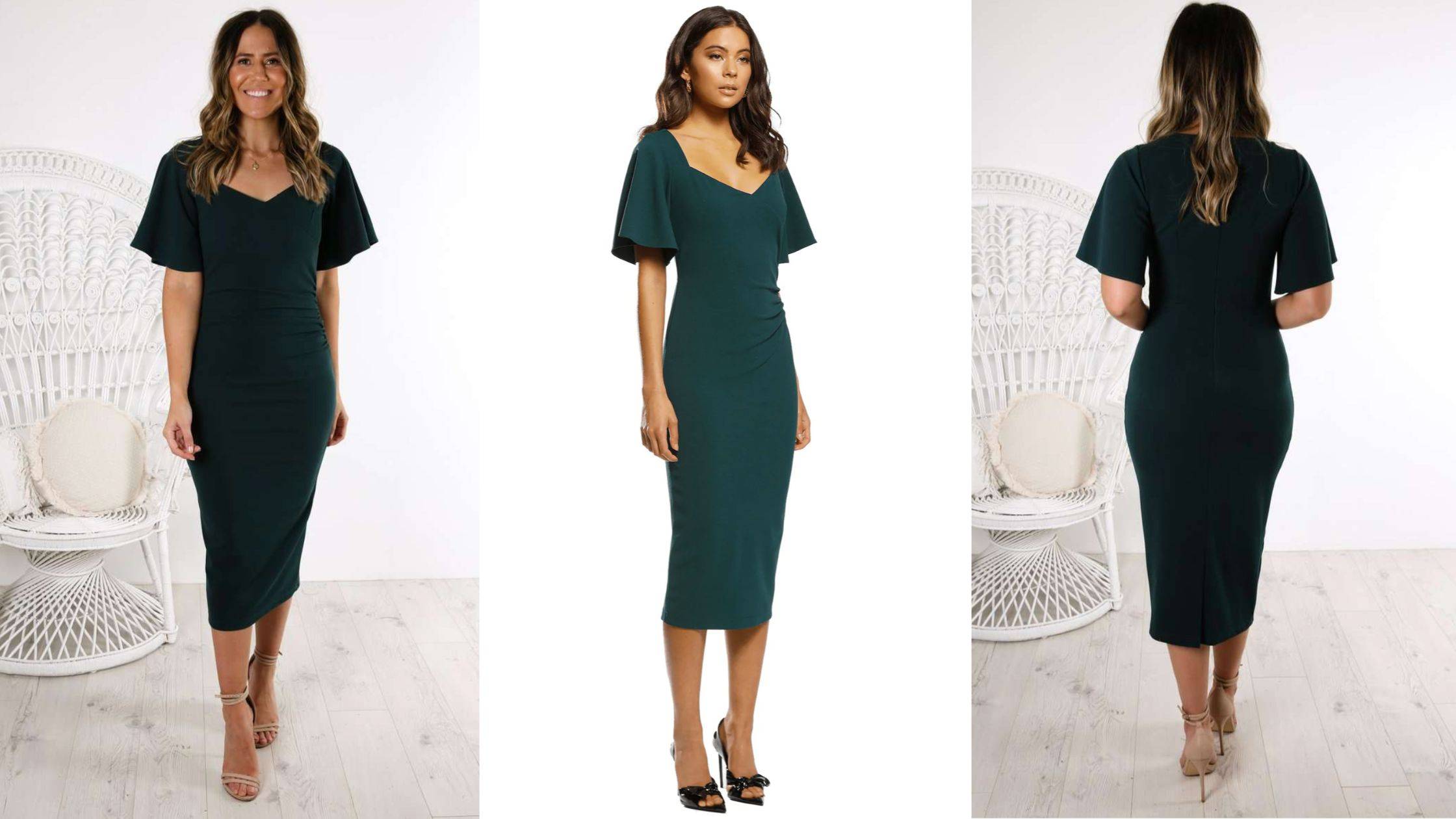 Pasduchas Pinnacle Sleeve Midi Dress
The Pasduchas Pinnacle Sleeve Midi Dress is a modest, long sleeve mid-length dress that is perfect for those who want extra coverage. This dress is very comfortable which is all that you want. This wrap style is very flattering on the figure, also featuring bell sleeves which are extremely elegant.
This dress is best suited with neutral tones and minimal jewellery. To keep the look elegant we love simplistic gold or silver jewellery with nude shoes.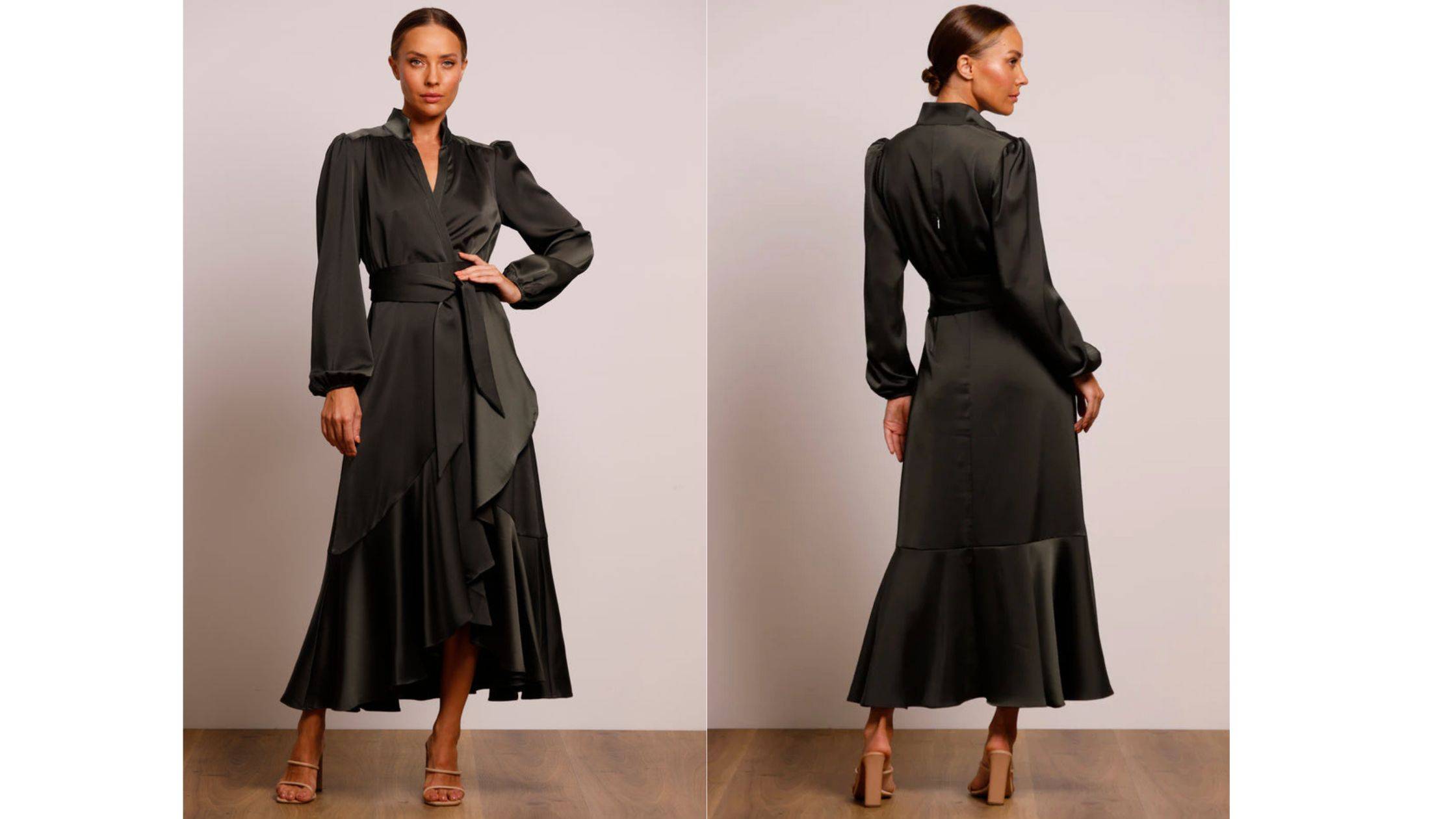 Aje Serendipity Reflection Midi Dress
The Aje Serendipity Reflection Midi Dress is a mid-length dress with a corset inspired waist, made from a glossy linen material. Made mostly from linen, it is extremely comfortable and comes in colours blush, champagne and navy. This style is the perfect black tie valedictory dinner dress as it has the perfect amount of coverage to maintain professionalism. Although this style is linen, the gloss on the fabric elevates this dress to be more formal than a cocktail dress.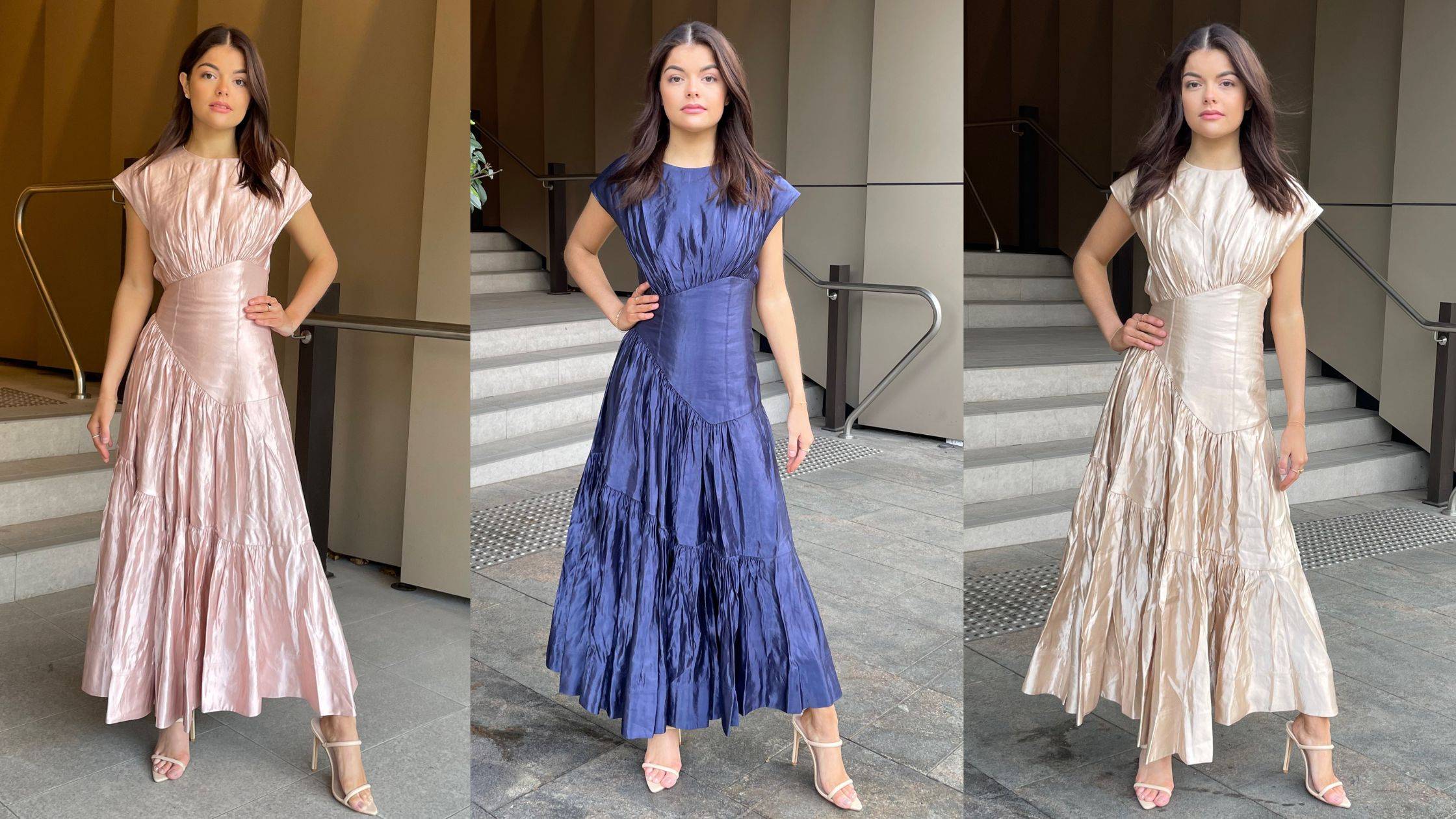 ---
Now that we have shown you our top picks for a valedictory dinner dress, it is now up to you to decide which is best suited to you. You can hire all these styles for a fraction of the retail price at Dress for a Night because black tie dresses do not last in the wardrobe, and renting is the most environmentally friendly and financially efficient way to wear your favourite outfits!