Backup Dress
Not sure about the dress size or fit? Why not add a Backup Dress to your order!




How does the Backup Dress work?
If you would like to add a second size or another style to your order, simply follow the steps below:
Add both styles to your Cart
Read & Acknowledge the Terms and Conditions
At Checkout: Add the Discount code BACKUPDRESS to your Cart

This will reduce the second style to 80% OFF

Complete the Checkout and place your order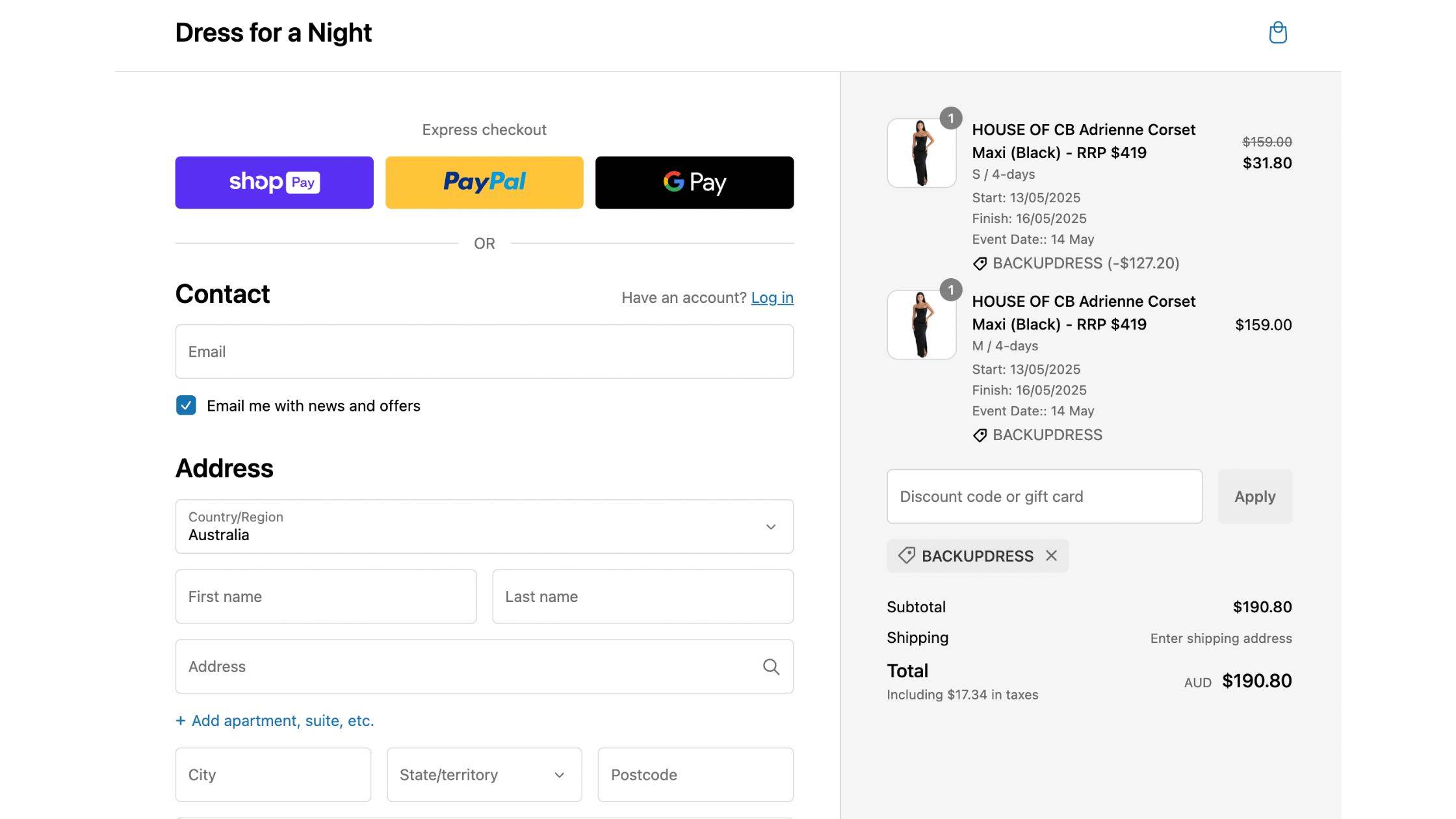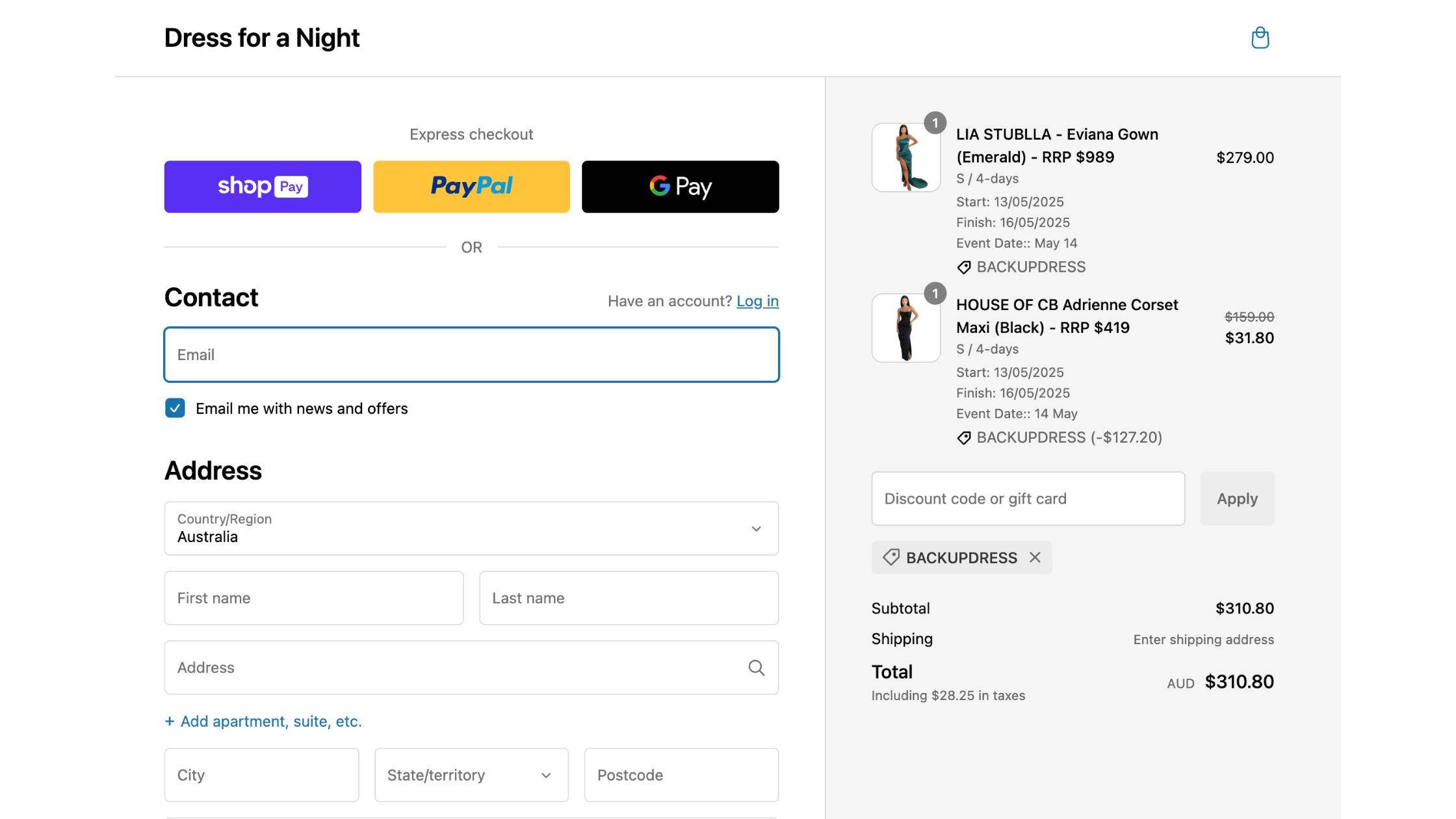 Tips for when selecting your Backup Dress
The booking dates for the Backup Dress needs to be the same as the Primary Dress
The less expensive dress will automatically default as your Backup dress

The 80% discount will be applied to the lower priced dress
Remove the tag only from the dress you decide to wear for your event. Untagged dresses are considered 'worn' and accrue the full rental price.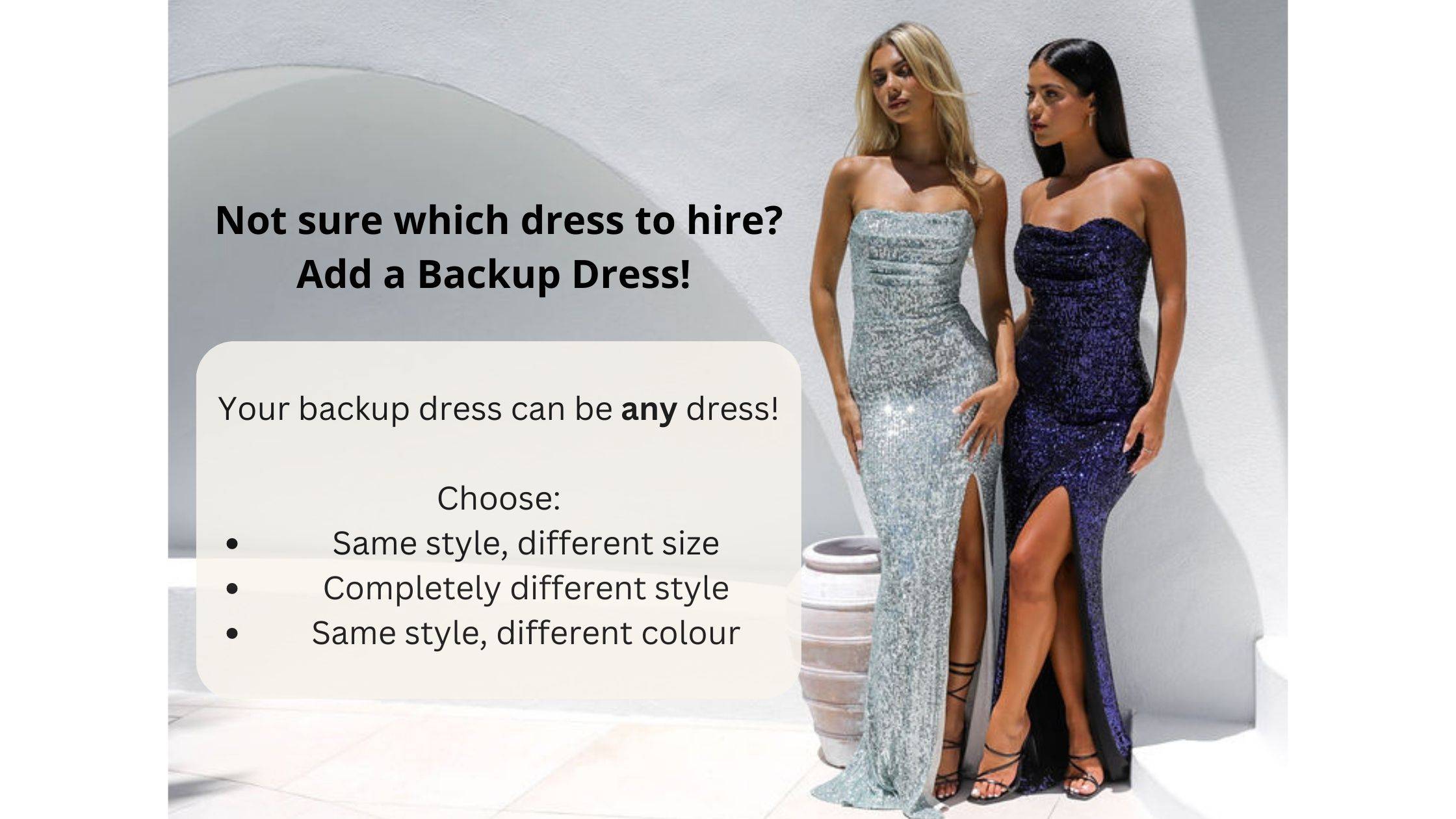 The Backup Dress fee is non-refundable
What does this mean?

If you wear one dress (either your primary dress or your backup dress is returned with tags attached):

You will not be refunded.
If you wear either the Backup dress or the full priced option, we do not refund the difference in price between the two.

If you do not wear either dress (two dresses are returned with tags attached)

You will be refunded the booking fee for the primary dress only. The fee for the Backup dress will not be refunded.