How to Style a Jumpsuit: Ideas for Every Occasion
Posted • December 5 • Dress for a Night • Designer Dress Hire
---
Jumpsuits are making a comeback in 2022 and we are here to show you exactly how to wear a jumpsuit so that you can hop on the trend. Feeling comfortable and looking stylish almost seems impossible, but with a jumpsuit it is made easy! There are so many pros when it comes to jumpsuits which is why we show you our favourites.
---
Jumpsuits are one-piece garments with sleeves and legs. You might be thinking... are jumpsuits in fashion? Yes, the super trendy style is making a comeback!
They come in all different materials, colours and patterns. From white jumpsuits, sequin jumpsuits to denim jumpsuits, there is an option for everyone!
There is no rule against wearing a jumpsuit to a black tie event. We recommend floor-length jumpsuits for the occasion, and make the most out of your accessories to dress it up!
How to Dress Up a Jumpsuit?
Jumpsuits can be dressed up with heels and accessories such as jewellery and a clutch to match.
How to Dress Down a Jumpsuit?
Jumpsuits can be dressed down by keeping accessories minimal and wearing sandals or even sneakers to keep it low-key.


Zimmermann Glassy Boilersuit
The Zimmermann Glassy Boilersuit is a gorgeous linen jumpsuit that is perfect for the warmer seasons. This jumpsuit features a floral print, waist belt and button up detailing, which makes this style flattering while being extremely comfortable. This jumpsuit can be paired with heels for a cocktail daytime event, or sandals for a casual lunch, or drinks with the girls. This jumpsuit is such an effortless piece which has you looking put together without having to do much else!


This Shieke Jumpsuit in forest green is the perfect jumpsuit for your more casual events. Crafted in a pleated material that features a drawstring waist and leg splits, this jumpsuit is made for comfort. You can pair this style with some sandals on a summers day, or sneakers to make your look more edgy.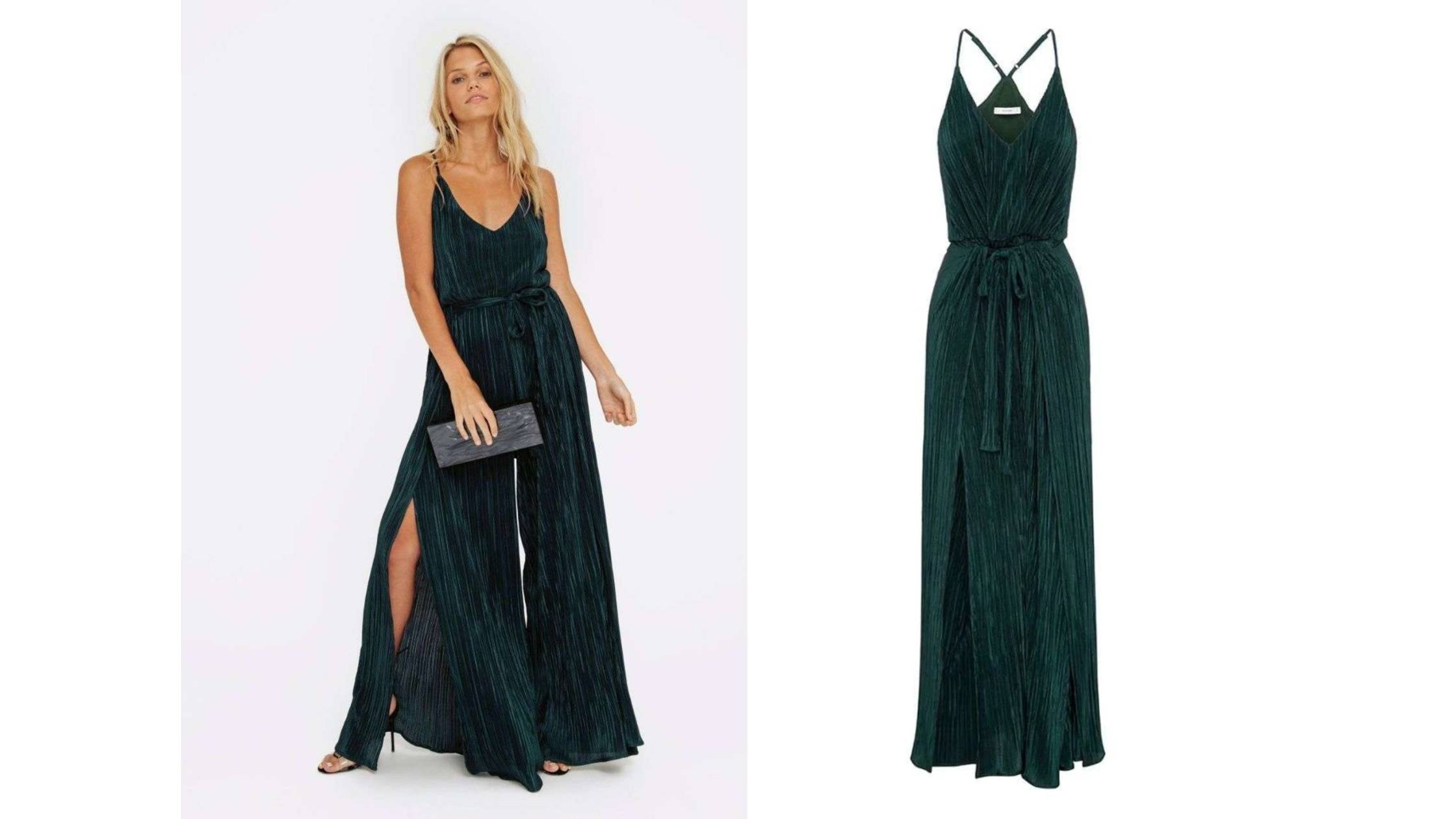 ---
Nookie Vamp Velvet Jumpsuit
The Nookie Vamp Velvet Jumpsuit is a flattering style that will never go out of fashion. This wide leg jumpsuit features a waist tie and plunging neckline. This jumpsuit flatters in all the right ways as the velvet hugs the body. A comfortable style that is suitable for black tie events when paired with heels and accessories to dress up the look.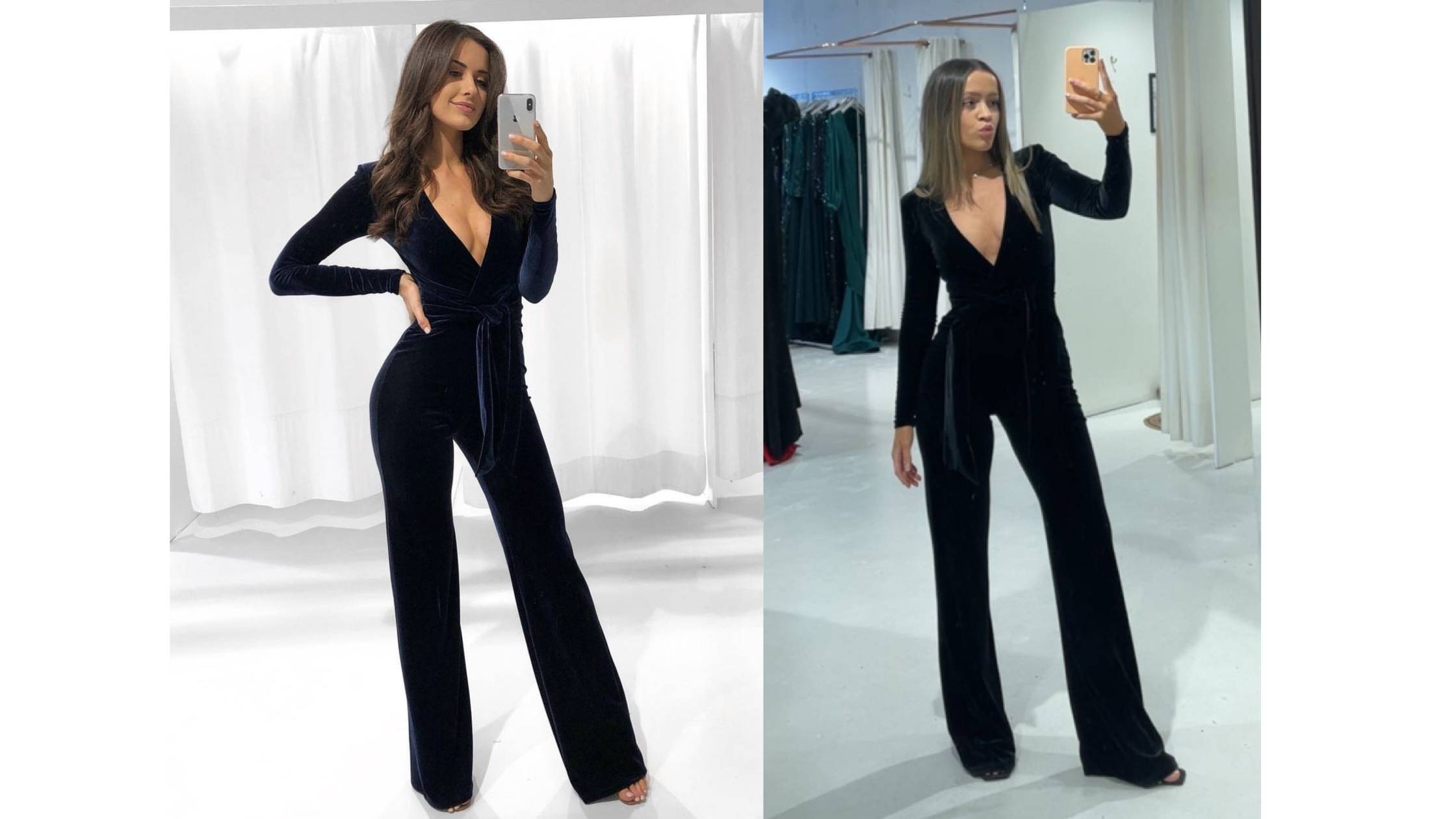 The Nookie Treasure Jumpsuit is a show-stopping one shoulder black jumpsuit that features a flattering shoulder pad detail and wide leg for an edgy look. This gorgeous black jumpsuit is crafted from a stretch sequined that is designed to hug your body and provide the most flattering silhouette. This jumpsuit is perfect for parties, birthdays, black tie events, and can be accessorised in everyway.


The Nookie Fantasy Jumpsuit is the perfect party outfit. Crafted from a dazzling striped stretch sequin, this halter style jumpsuit will have all eyes on you. Featuring a wide leg, this 70's jumpsuit is perfect for a disco themed party. This sequin jumpsuit is extremely comfortable and flattering which is all that you want in an outfit. If you are wanting to make a statement at your next event, this style is for you.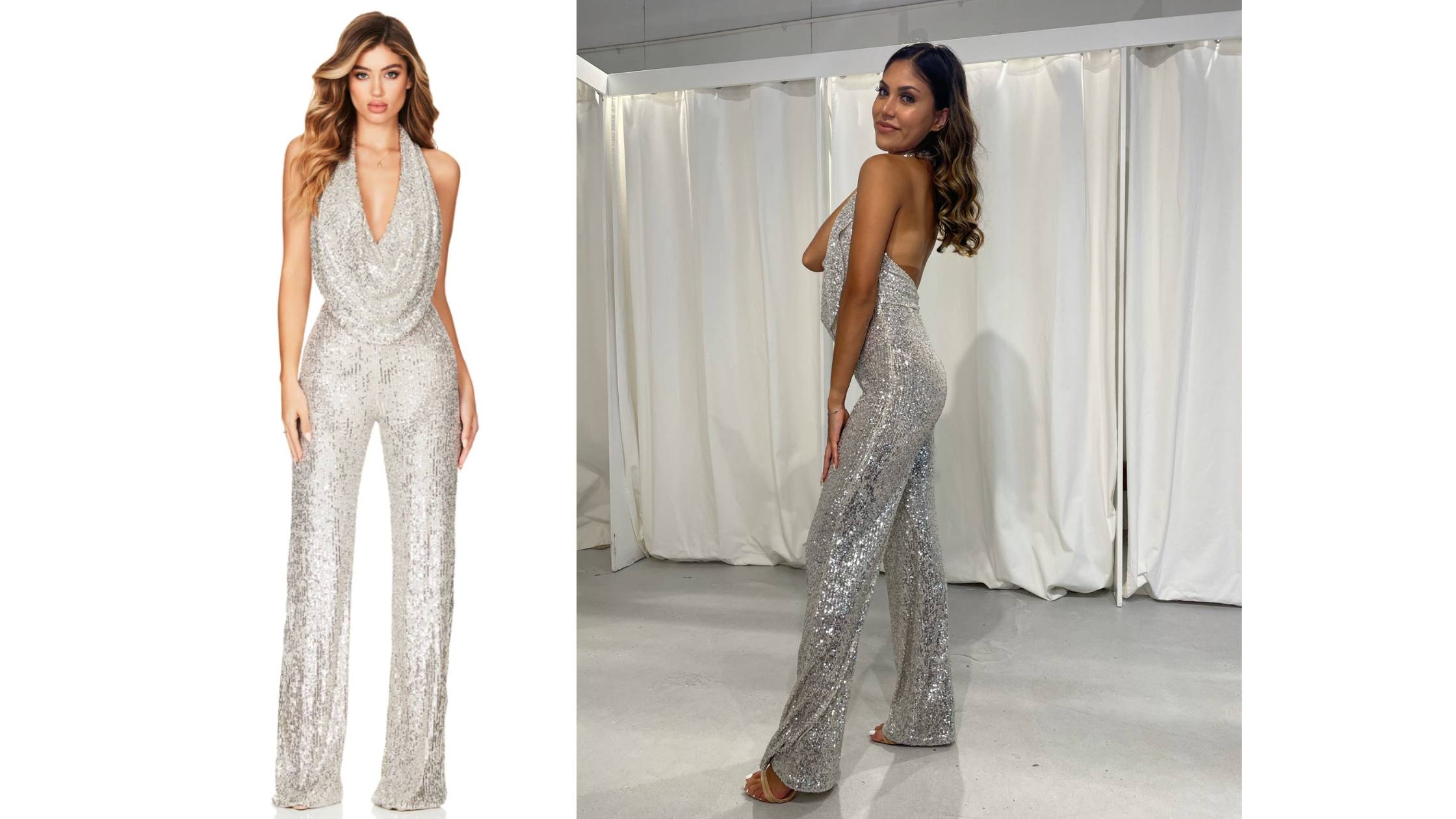 ---
Now that we have shown you how to style a jumpsuit, it is time for you to hop on the jumpsuit trend and wear one to your next event. An easy and effortless way to be comfortable and look stylish when going to an event. You can hire all these jumpsuits from Dress for a Night for a fraction of the retail price, allowing you to wear different jumpsuits to your events! Outfit repeating is no more!